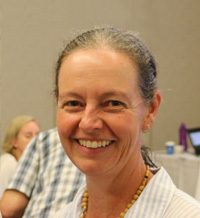 Louise has worked with land managers in the Natural Resource Management field from 2007 in various community engagement roles in SA and Qld.  Prior to this, Louise taught for 13 years as a Primary School teacher in regional NSW, NT and SA.
Louise has worked with Landcare groups, volunteers, schools, community groups and Progress Associations.  Louise has demonstrated her ability to effectively communicate with a range of stakeholders including with Aboriginal people and communities, Non-Government Organisations, mining industry staff and government staff at local state and Federal levels. 
Louise has experience in and undertaken formal training in facilitation and conflict management, specifically related to community engagement and Natural Resource Management.  Louise is highly valued for her ability to support and engage community groups and enable positive outcomes and sound governance.  In addition to this, Louise has formal training and experience in project management and delivery.
In 2014, Louise and John worked on an island in a remote village in the Solomon Islands, on a project under the Australian Volunteers International program of Community Environment Mentor.  Louise particularly supported local community men and women to plan and undertake successful community gatherings to share their concerns about their natural resources.  The project involved assisting community members with governance of their newly formed Tawatana Community Conservation Development Association.  In culturally appropriate ways, with adaptability and willingness to learn, both Louise and John became a valued part of the community.